Found this article at this source
VISITORS are advised to have the eyes of a hawk when it comes to navigating a two mile maize maze.
The giant puzzle at Camp Hill outdoor adventure park, near Bedale, involved planting more than 200,000 grains of maize over four acres of land.
It took 90 days to grow and the resulting maze contains more than two miles of pathways. It takes about an hour and a half to complete.
The labyrinth was planted in the shape of a giant bird of prey and was due to open today.
The designer, Louise Sampson, said: "I was more used to designing embroidery or knitting patterns.
"This had to be done on a massive scale. It took nearly three weeks to mark out the four acre field. We have created a lot more paths than other mazes."
There will twice weekly falconry displays running alongside the new attraction.
The newly opened adventure park also includes quad bike rides, Segway tours and an adventure ropes course.

Cartoon maze on sniper sanctions against Iran fuel imports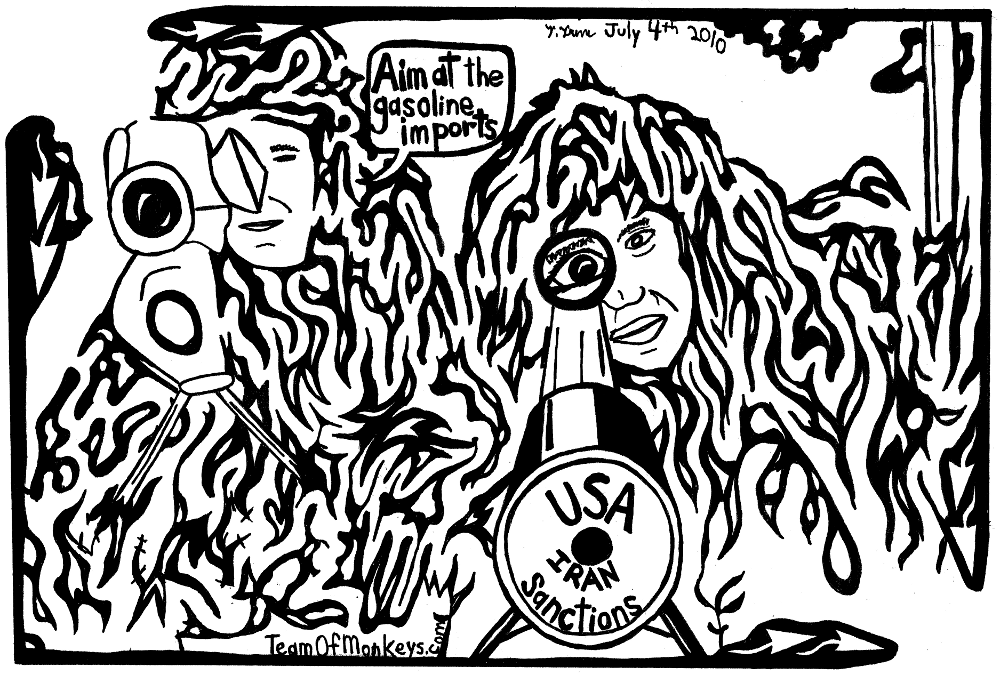 Maze cartoon of snipers aiming a big gun marked USA/Iran sanctions as they take aim at the gasoline imports. Created by Yonatan Frimer
Click here for a printable, hi-res version of this maze
Click here for the maze solution of sniper sanctions on Iran